Did you all have a fabulous Easter? I can say mine was Great! It was so much fun watching Miss A with her basket and eggs. I think the poor girl is still on a sugar high! We had to put the basket and candy up before noon! So we hope you all had a wonderful Easter weekend.
Once Again since we already have this project done and I LOVE it I thought I would share and help get you motivated for Summer. Here in Utah we are still waiting for Spring! Yes we woke up to snow yesterday morning, Yuck!
The Theme was Outdoor. It could be anything outdoor and it was perfect theme for me. My outside needs some SERIOUS TLC! It has been a couple years since we focused on the outside of our house! So I narrowed down my list and decided on this...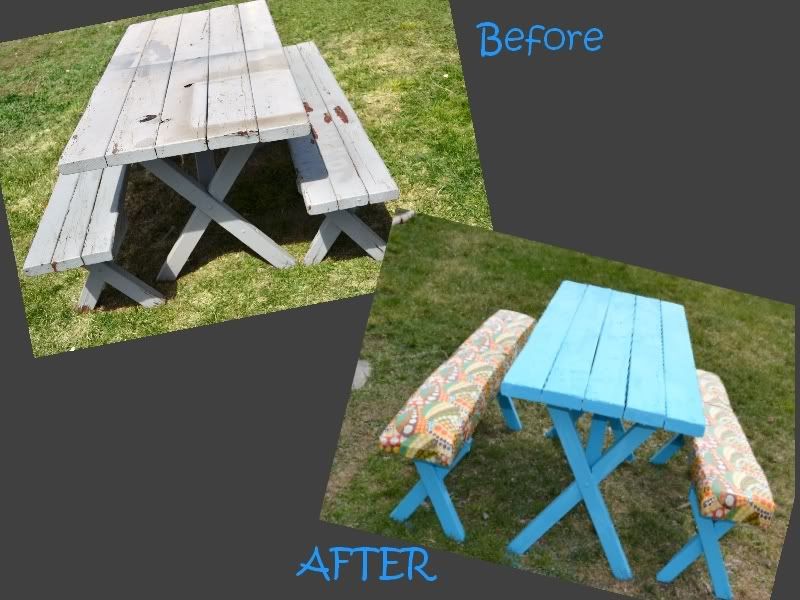 Last summer we were given a wooden picnic table. YEAH! Well it wasn't pretty but the price was right in my budget! I knew it needed a new coat of paint (desperately!) But at the end of summer that was the last thing I do!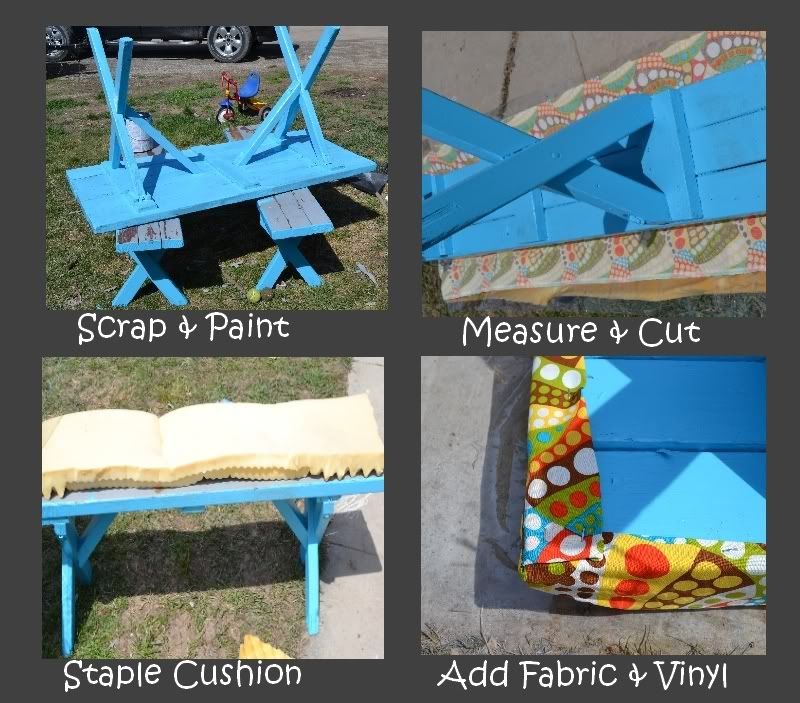 I was looking at some fun furniture catalogs (seriously 700 bucks for an outdoor table...OUTDOOR!). I didn't enjoy the prices but loved there super fun cushions and fabrics on all of the chairs. Well that lead to me wanting to add some fun fabric to my picnic table. I headed to the store and found 2 yards of fun bright fabric and vinyl to protect and keep it bright and pretty! For Paint I decided I could just touch up the grey paint color. Once I got home I realized I wanted a bright table to match my fun fabric that I was going to add to the benches. So back to the store and there it was calling me "Seaside Blue", perfect! I Headed home and quickly got to sanding and scrapping.
I painted the benches and let them dry overnight The next day I painted the Table and while the paint was drying on the table I got to work on my cushioned seats. I had one of the egg foam mattresses left over in our basement and it worked perfect I simply placed my bench on my foam, fabric and vinyl to measure it. To add my fabric I simply stapled it to the underside of the bench. The corners were a little tricky I folded them then stapled so it came out square. A lot like Tara did with her homemade
canvas
Then I added the vinyl I wanted my fabric to be weather proof and mainly kid proof. I added it next and folded the edges the same way as the fabric.
I am so happy with my results It is weather protected. Miss A even got to lick the frost off of the benches! I Love the end results. What do you think?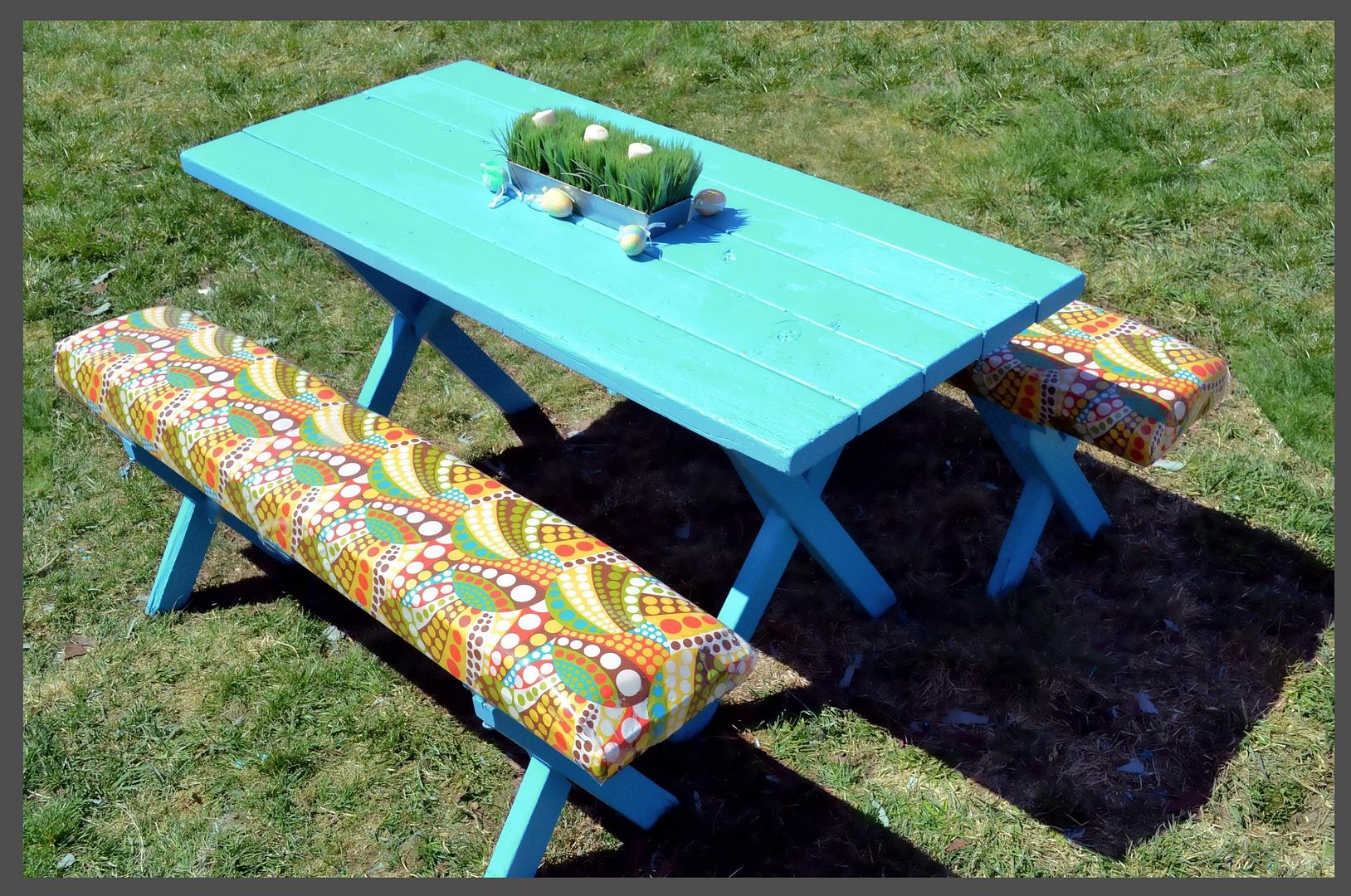 Now what to do with all of my extra Seaside blue paint! Any suggestions?
Enjoy,